New Builds In Erwin Farms Subdivision
Hi, My name is Kirill Popov, local realtor, here is information on a new subdivision in the McKinney area perfect for first - time buyers with houses starting at below $300,000.
Click Below to see new Houses

https://kp.americandreamgroup.net/index.php?mlsids=13999576,13937893,14028233,1574416,14016493,1582387,13993354,13988201,13895017

Community Details of Erwin Farms Subdivision, McKinney
Spacious single-family homes with high ceilings and bold curb appeal provide a winning combination for families of all sizes in Erwin Farms. This McKinney community offers quick access to US 75 & 380. Amenity center with pool & splash pad. McKinney North High School. Located near 212-acre Erwin Park. Optional 3-car garages available.
Property type:
Information last updated on March 11, 2019
Price: $295,990 - $423,990
1,851 - 3,833 Square Feet
3 Completed Homes
3 - 4 Bedrooms
2 - 3 Garages
9 Under Construction
2 - 3 Full Bathrooms,2 - 3 Half Bathrooms
Zip: 75071
1 - 2 Story
Community Information
Health & Fitness

Pool

Local Area Amenities

Gregory's Bistro

Bill Smith Cafe

Costco

Stein Mart

Petco

Five Guys

Luna Grill

Dillas Quesadillas

380 Towne Crossing

Target

Social Activities

TPC Craig Ranch

McKinney Parks and Recreation

North Texas Fencing Alliance

Stonebridge Country Club

Liberty Park
HOA fee :
McKinney ISD:
Naomi Press Elementary School

Scott Johnson Middle School

McKinney North High School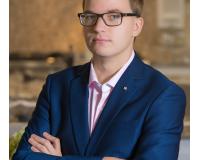 I am young, hungry, anxious to make my mark in the world. I need every deal and every deal is important to me. Every customer is important to me. I am majoring in Marketing and I am ready to work.....